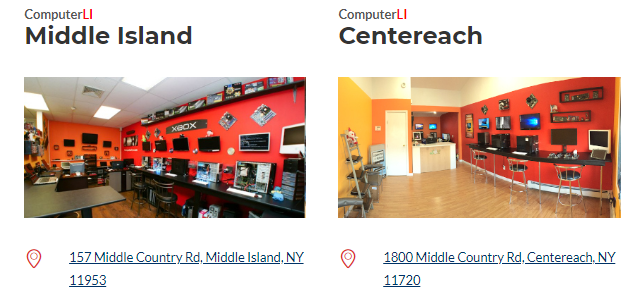 Like so many of you, we have spent the last several months learning about the (COVID-19) and how it is impacting our world. For ComputerLI.com, that means understanding how it affects our technicians, customers and community, and then making the necessary adjustments to our work and operations.
ComputerLI will be partially operating and taking appointments on a first come first serve basis. At this moment, both of our stores will be open from 10am to 5pm Mon-Fri, and Sat from 9am to 1pm. Our hours of operation will be by appointment only in order to make sure that there's only one person in the store at a time, aside from myself.
Please call prior to coming in make an appointment so I can properly take all the precautions and prepare for your arrival.
With that in mind, we have made several adjustments in how we do business in response to the threat of the coronavirus. Please do not hesitate to contact us for any service needs and we will work diligently to provide the best support possible under the circumstances.
Thank you, and please be thoughtful in preparation and follow the guidelines provided by the CDC (www.cdc.gov) to limit exposure and the spread of the virus.
Carlos Manas
ComputerLI.com
1800 Middle Country Rd, Centereach NY 11720
157 Middle Country Rd, Middle Island NY 11953
Office: 631.744.3725 Cell: 631.830.5164
Computeli247@gmail.com