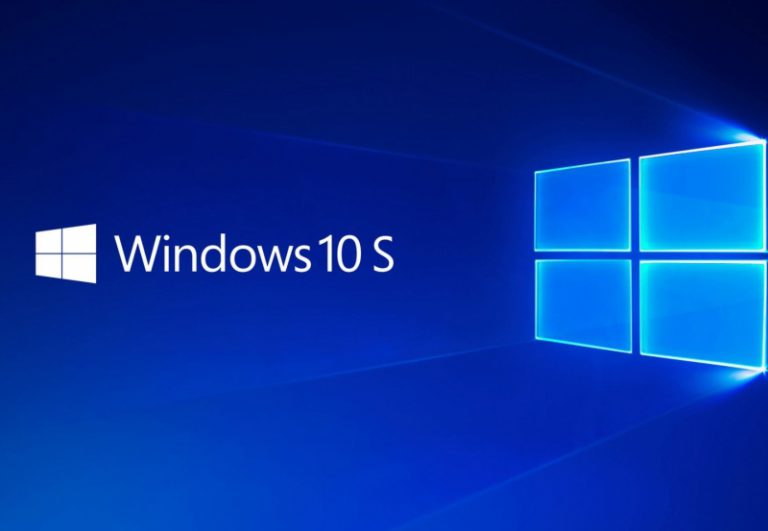 Windows 10 S is a specific configuration of Windows 10 Pro that offers a familiar, productive Windows experience that's streamlined for security and performance. By exclusively using apps in the Windows Store and ensuring that you browse safely with Microsoft Edge, Windows 10 S keeps you running fast and secure day in and day out.
For more information, please refer to this page.
How does Windows 10 S compare to Windows 10 Home and Windows 10 Pro?
Windows 10 S has many of the features of Windows 10 Pro, but for security and performance it exclusively runs apps from the Windows Store and uses Microsoft Edge as its default browser. For more details on the differences, see the feature comparison chart. 


Windows 10 S Feature Comparison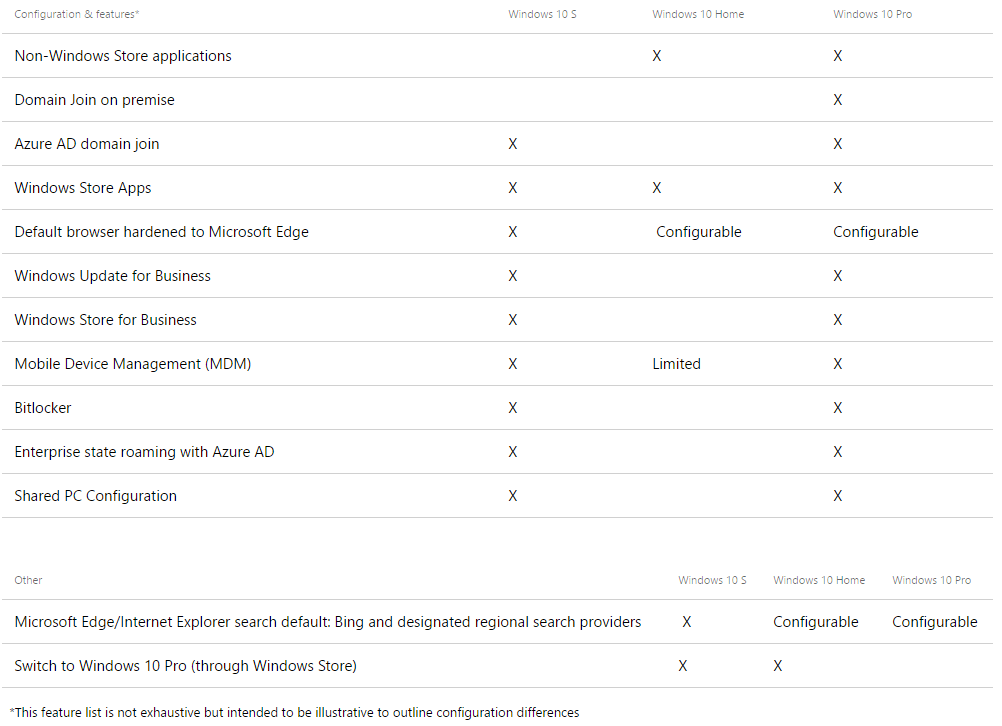 Who is Windows 10 S designed for?
Windows 10 S was inspired by students and teachers and it's the best Windows ever for schools. It's also a great choice for any Windows customer looking for consistent performance and advanced security. By limiting apps to those in the Windows Store, Windows 10 S is ideal for people who have everything they need in the Windows Store and prefer the peace of mind that comes with removing the risk of downloading apps from other places.